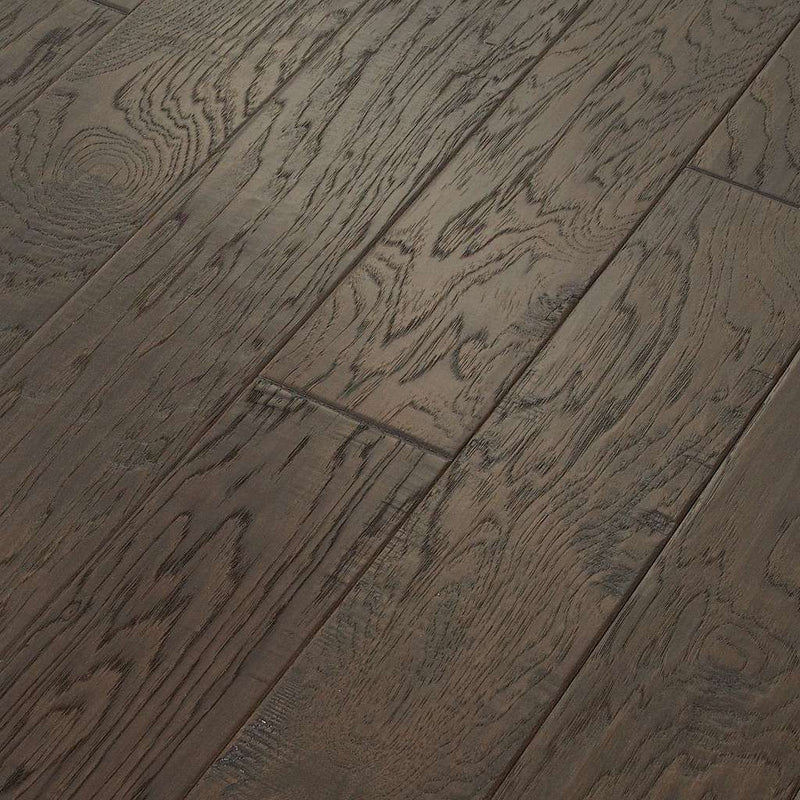 Sequoia Hickory 5 Hardwood
Granite
By Shaw
$5.89

/sq ft
$139.36

/Box
How much flooring will you need?
Length X Width = SQFT / 23.66 = Boxes Needed
5 in. Width Planks in Varying Lengths
Heavy scrape with high color variation
Versitile for traditional & modern settings
Lifetime Residential Warranty
5 Year Commercial warranty
REQUEST A QUOTE
Schedule a Free In-Home Shopping Appointment or Visit a Showroom to get an estimate for your project.
Featuring a popular heavy scrape, Sequoia Hickory creates a rustic time-worn visual that's highly sought for today's homes. Pillowed edges and ends give each plank a more pronounced sculpted effect, which enhances the versatile vintage look. The color palette is rich, offering a wide range of options suitable for traditional or modern settings. Thigh
Style Name
Sequoia Hickory 5
Category
Engineered Hardwood
Finish
ScufResist Platinum
Edge Detail / Bevel
Pillowed edge profile
Installation Grade
Above, On, Below
Installation Method
Floating, Glue Down, Staple, Nail Down
Residential Warranty
Lifetime Residential Warranty
Commercial Warranty
5 Year Commercial Warranty