Carpet Care
Preventative carpet care is the key to keeping your carpet looking new, longer. Vacuuming it regularly is important, but so is how you vacuum – so we've put together these vacuuming tips, along with special care for situations like stains, snags and burns.
Vacuuming Do's and Don'ts
Do vacuum at least once a week with a quality vacuum cleaner. In rooms that get a lot of foot traffic, you may have to vacuum your carpet more often.
Do use the right vacuum setting for the type of carpet you have. Some carpet benefits from a rotating brush or beater bar, while other carpets should use suction only to avoid pulling or other damage to the fibers. Generally, the best setting correlates to your carpet height. Check your manufacturer's warranty for recommended settings.
Don't forget to vacuum under furniture and in corners. Anywhere dust builds up, there's a possibility that the carpet fibers will become discolored.
For liquid spills, remove as much of the liquid as you can by blotting. Use a white cloth or towel to make sure no color from the blotting cloth transfers to the wet carpet fibers. Work your way in from the outside edge of the spill.
For food spills, remove solids with a spoon or dull knife. Then follow up with gentle blotting just as you would for a liquid spill.
Clean the stain using a mild solution of warm water and clear, non-bleach detergent. Rinse thoroughly — without getting the area too wet — and blot dry with a clean white cloth.
Don't wipe or rub stains, since this may cause the carpet fibers to "fuzz."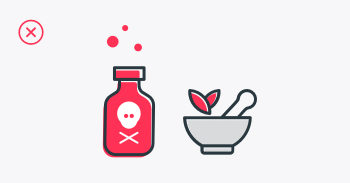 Avoid using abrasive cleaners, which can cause a chemical reaction with the stain-resistant coating. Also avoid using a DIY home carpet cleaner, as this will void all manufacturer warranties.
If you can't remove the stain, check your manufacturer warranty. A number of stains are typically excluded, such as red wine, bleach, or pet stains. If your stain is not excluded, you can contact the manufacturer for additional help.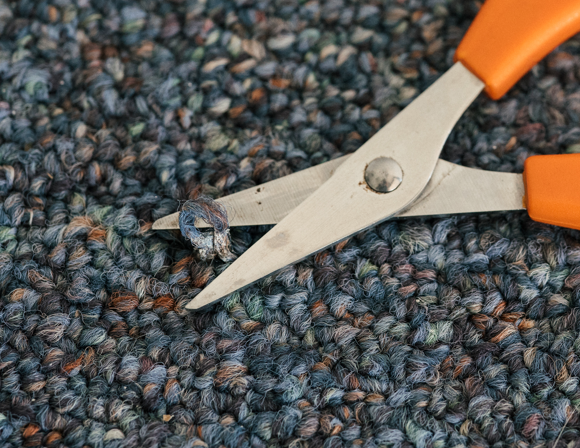 Carpet Snags
Pet paws and high heels can sometimes snag carpet. But most snags are pretty easy to fix. Carefully clip the snag or "sprout" with a pair of scissors – just be sure not to pull on the snag, as this can cause further damage.
Carpet Burns
When you love the look of hard surface flooring but want additional comfort underfoot, an area rug is the ideal solution. It is a beautiful way to designate a conversation space, pull together your seating area and protect your flooring from life's little mishaps.
Professional Carpet Cleaning
It's normal for even regularly-vacuumed carpet to collect soil over time, especially in high traffic areas. To keep carpet looking its best and reduce allergens, have your carpet professionally cleaned with the hot water extraction method every 12 to 18 months. Be sure your professional's services are environmentally safe for your family and pets.