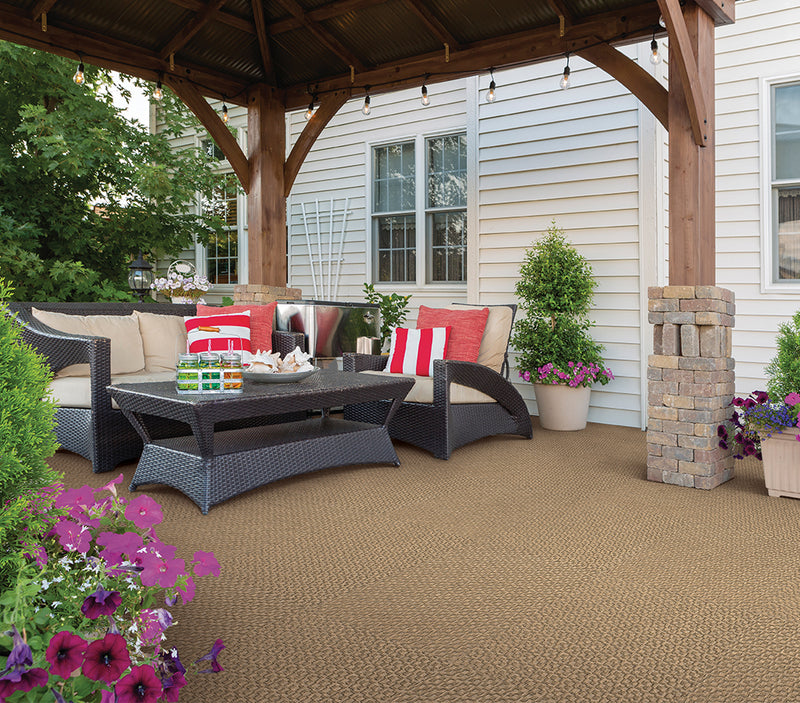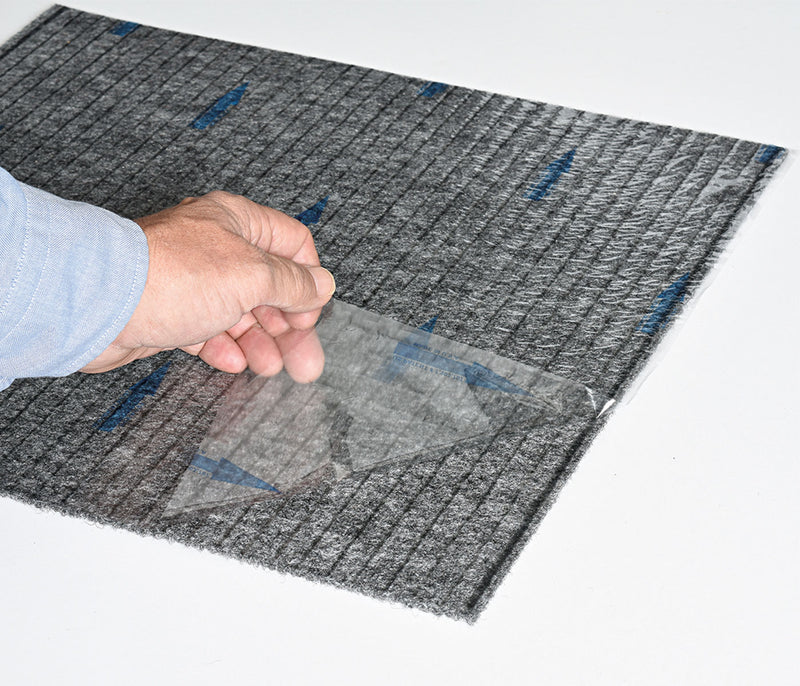 Indoor/Outdoor Carpet Tile
Manhattan Tile Carpet
Rustic
By Foss
$1.90

/sq ft
$114.00

/Box
How much flooring will you need?
Length X Width = SQFT / 60 = Boxes Needed
Peel and stick down Carpet Tile
Withstands heavy indoor and outdoor traffic
Stain resistant & easy to clean
Class 1 Fire Rating
Made in the USA
REQUEST A QUOTE
Schedule a Free In-Home Shopping Appointment or Visit a Showroom to get an estimate for your project.
Manhattan 24 in. x 24 in. carpet tiles are a durable self-stick solution. Manhattan can be used for commercial, business, or indoor/outdoor residential use. The peel and stick pressure-sensitive adhesive backing adheres to most surfaces, including concrete, tile, and low-pile carpet.
The tiles can be easily cut to fit and are guaranteed to never fray, zipper or unravel. The tiles feature Natural Touch fiber, a PET fiber made from 100% purified recycled drinking bottles that naturally resists stains, soil and fading and can stand up to heavy use. These carpet tiles can purchased in a selection of colors, can be arranged in a variety of patterns. This product carries a 5 Year Warranty and a Class 1 Fire Rating. Made in the USA.
24 in. x 24 in. square, 15 tiles per box, 60 sq. ft.
Peel and stick down, no adhesive required
Easy to clean, resists stains, soiling and fading
Withstands heavy indoor and outdoor traffic
100% PET fiber made from purified recycled bottles
Class 1 Fire Rating
5 Year Warranty
Made in the USA
Fiber
PET fiber made from 100% purified recycled bottles
Residential Warranty
5 Year Limited Warranty